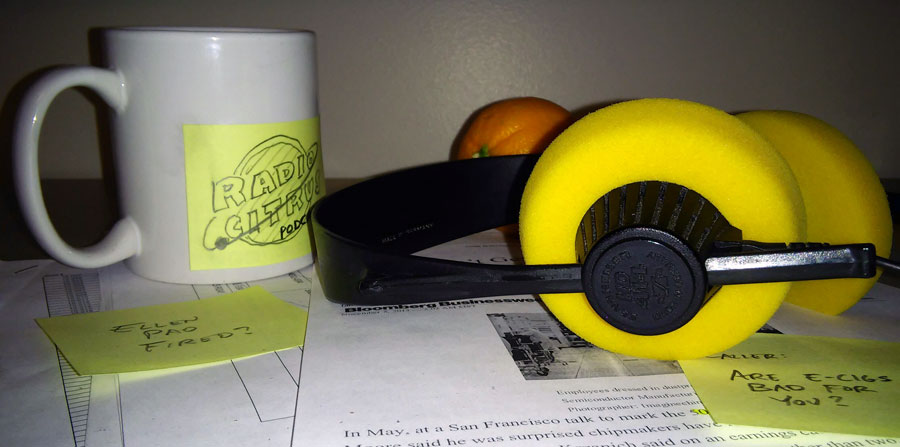 About Radio Citrus
Radio Citrus is the attention-deficit house of pop culture and media criticism that the community of YTMND users built. Today, we abuse remix culture to promote "funny joaks on the Internets," in the spirit of "You're the Man Now, Dog."
Even though we've had to move on from talking exclusively about the site, its spirit lives on in the content we cover. And hey, if something big happens on the YTMND front page, we aren't afraid to talk about.
To honor the original live shows, we make serious effort address every question you pose us at (323) 920-9590. We haven't missed a single call yet. That means we're definitely going to answer yours too!
Yes, we are the most scatterbrained, yet surprisingly semi-professional, broadcasting property known to modern man. Except for that killer rock station in Athens back in 320 B.C. That station rocked!
If it wasn't for dedicated fans of the now almost-defunct user-generated comedy site, this podcast and its occasional live shows never wouldn't have happened back in 2009. And today's incarnation certainly wouldn't be around without your continued support.
History buffs:  Here's the crappy the old Radio Citrus web page from our launch in 2009