Live stream has ended. Re-watch it here:
I'm dusting off our UStream channel from 2009 for the special occasion, which will be a who's whom of hover boards, great to mediocre 80s music, a few YTMND references, etc.  I even hear the Jits may be monitoring.
Pass this flier around social media, will ya?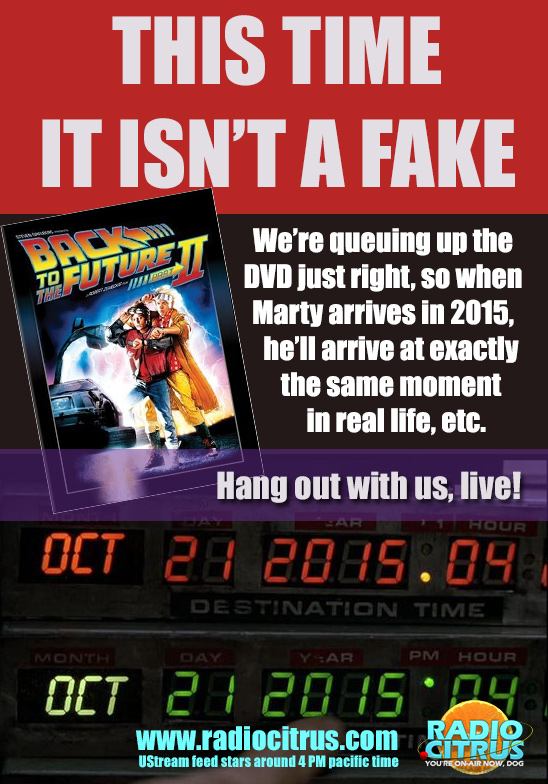 What: An excuse to live stream, Jennifer gets abandoned in an alley by a crazy old scientist while another old man steals a sports almanac, etc.  Seriously, though, I'll cue up the Back to the Future II DVD so they arrive in the future the exact moment they arrive in the future.
When: Wednesday, October 22, 2015 around 4:00 PDT, maybe earlier.
Where: www.Q959fm.com via our Ustream channel
Who: You, and some of your closest causal acquaintances via Twitter and stuff.
Why: Because we can't go back to 1955 (yet) and greet Marty on the other side, now can we?
How: I dunno.  Your phone, I guess.